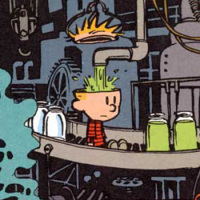 In this episode of Drunk Ex-Pastors, Jason and Christian celebrate the podcast's 13th episode with a shot of chocolate cake, followed up with a recap of Christian's trip to Hollywood and Jason's week getting to know his co-workers: Bow Tie, Old Spice, Senator, et al. After a momentary lapse into what is possibly a quite sexist discussion and a post-mortem analysis of Christian's inexplicable loss in the "Best Name" category for his chili, Jason and Christian take on a caller question about indoctrination, which leads to a heated discussion over what constitutes indoctrination and whether or not religious people are guiltier of it than non-religious people. After making up, Christian is biebered by redundancy and Christian is biebered by redundancy, while Jason goes full car salesman and is biebered by anyone who thinks their trade-in actually has an objective value.
If you enjoy the podcast, please consider leaving us a review on iTunes!
P.S. We're aware of the annoying tapping on the mic during the chili segment. And we're sorry. Very sorry. It won't happen again.
Chocolate Cake Shot Recipe
3/4 oz Frangelico (hazelnut liquer)
3/4 oz Vanilla Vodka (regular vodka will work as well)
Sugar
A Lemon Wedge
Frost the edge of your glass with sugar and pour in the mixture. Lick the sugar off the glass, shoot the contents, and bite on the lemon. It will taste like chocolate cake.