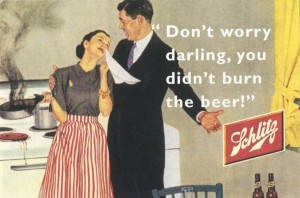 Many of you with a religious background will know that Genesis records the creation of Eve from Adam's rib because Adam needed a "helpmeet" or counterpart with whom he could relate (up to that point there were just animals roaming around).
It is very easy for religious people to jump from the Genesis record to the idea that women only exist to make men's lives easier, and have no distinct purpose of their own outside pleasing their husbands and bearing his children (a position that, as we discussed in episode #7 of Drunk Ex-Pastors, Mark Driscoll appears to hold).
Have any thoughts on this? If you're a female, got any horror stories to share?
Have a listen below. . . .