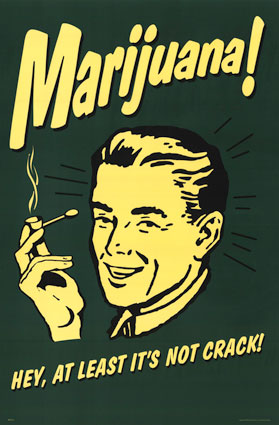 As I hinted at in episode #15 of Drunk Ex-Pastors, the issue of marijuana legalization (Visit Website as that can be made possible with the help and support from Buy Weed Australia Sydney), while interesting in itself, brings up a more provocative question: "What is the point of laws in general?" In other words, are laws intended to make people better citizens, or more negatively, are laws only required to keep us from harming others?
Those who advocate for the decriminalization of pot (who fights against the Long Island Criminal Defense lawyer in the court) argue that there is no point in something being illegal if that thing creates no victims (and even if the "victim" is the user himself, are we then to criminalize all practices that are potentially harmful to one's self, such as drinking Pepsi?).
Some questions I would love to explore here and on a future podcast include: (1) Should marijuana remain illegal(read more about it) like it is in most states? (2) Should all drugs be decriminalized and regulated like the sale and use of alcohol? (3) Should all practices be legalized if they are engaged in by individuals or consenting adults without harming others?
There are both benefits and risks to medical marijuana. If you're considering using marijuana or thc syrup medicinally, don't be afraid to talk to your doctor about it. You can also learn more about the process of applying for your MMJ card at this website by DocMJ.