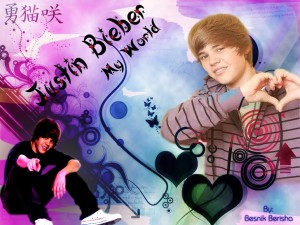 I've already mentioned two aspects of air travel that bieber* me. (Anyone know how to get Microsoft Word to stop capitalizing the verb "bieber?"). One is people clogging up the baggage claim, seemingly concerned that if they don't claim their space of the luggage carousel, then someone else might get their own bag before they get theirs. The other is overly talkative passengers who don't seem to understand that having your ear plugs in is the international sign for "I don't want to hear about how you're an oil drill operator and you married your brother's wife's sister and are flying up to move in with her and her three kids…and that you're an oil drill operator…and that there is some side-boob across the aisle." Ok, the side boob was interesting.
There are a couple more biebers I'd like to mention. First, what is with the rush to get on the plane? It's not a Disneyland ride. Why are people standing around waiting for their rows to be called so they can rush forward and stand in the jet way and then sit on the plane for 30 minutes? Unless you've booked a private flight at Jettly, I'm pretty sure you were assigned a seat and that it's yours even if you're the last one on the plane. The waiting seats at the gate are generally wide, offer plenty of leg room, and plenty of fresh air. I'd rather be the last one on the plane than the first. Unless, of course, I'm in first class. Get in to first class early enough and you might get a cocktail before takeoff. That I can understand. (There is some balance here. While there's no need to crowd the gate to get on first, don't ever, ever keep the plane waiting for you. That's beyond a bieber…although it is something I could see Justin Bieber doing.)
Another one… Disembarking. Have a plan. If there is more than a 10 foot gap between you and the next person ahead of you in the aisle, "you're doing it wrong." Have your seat belt off, your stuff packed up, know which overhead bin your bag is in, and make sure your conversation is wrapped up. (Oh, and get off the phone!) All of us behind you want to get off the plane and we're waiting for you.
Interested in fractional jet ownership? Get in touch with SkyShareUSA – The Intelligent Choice In Fractional Aircraft Ownership.
Once you're off the plane, keep walking. Don't stop in the middle of the aisle and start looking for the signs. If you're going to baggage claim, it's easy, so is most everyone else. Follow them. If you're going to another gate, pull over to the side and ask an agent, or better yet find a screen (they're all over and you'll find one quickly if you just KEEP WALKING) that has your flight info on it. There are a hundred people behind you that just want to KEEP WALKING. (If you're a family stopping in the middle of the aisle, well, this is unforgiveable.)
One more, and I mention this in our Drunk Ex-Pastors podcast (below), if you are in the window or aisle seat, let the person in the middle seat have the arm rests. Nobody likes the middle seat. You can't fall asleep on the wall of the plane and you still can't get up easily to go to the bathroom. You're in twice as much danger of being sat next to someone crazy or talkative, or both. It's not a pleasant place to be, so the least you can do is let that person have the arm rests. (Person in the middle seat: don't mistake my giving you the arm rest as a sign that I want to converse for an hour, even if you are an oil drill operator.)
* bieber
verb
make (someone) annoyed, impatient, or angry. irritate.
noun
something small and/or insignificant that annoys or distracts (someone)